We will work hard on your lift truck needs. We offer new and pre-owned units.
Listed below is our current inventory of narrow aisle trucks.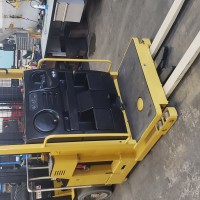 2008 Yale Electric Stand-On Warehouse Order-Picker, 3000LB Capacity, New Factory Paint and Decals, New Drive Wheels, New Load Wheels, New Battery with Watering System, Low Charge Blinky Lite, Low Water Blinky Lite, Watering Gun and Hose, New Battery Charger, 89″ Lowered Height, 195″ Max Platform Height, Pallet Lock, 42″ Fork, Strobe Lite, Backup Alarm, Grab Rails, New Safety Harness for Operator, Wire Operator Mesh, Hour Meter, Battery Discharge Indicator, Price Includes Delivery.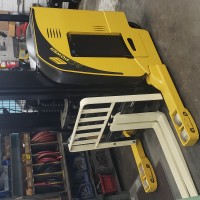 2007 Yale NR040DANS24TE091, 4000lb Capacity @24″ Load Center, 91″ Lowered Mast Height, 210″ Max Fork Height, 42″ Forks, New Factory Paint & Decals, New Load Wheels, Drive Tire and Casters. New 24 Volt Battery & Charger.
Fork Side Shifter, 120 Day Chassis Warranty, New Factory Warranty Battery & Charger. Total Unit Investment Delivered. $16,100.00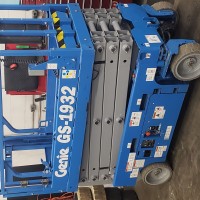 New GS1932 Genie Electric Slab Scissor Lift, 19′ Platform Height, 25′ Working Height, 32″ Width, 500lb Capacity Main Platform, 300lb 3′ Extension Deck, 110Volt to platform, Safety Gate, Swing Down Rails, Non Marking Tires,
Dual Drive Motors, Beacon Lights, Motion Alarm, Lease as low as $255.89 per month, ask for details.